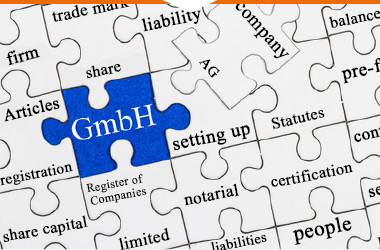 Comprehensive advice in company law is one of the core competences of our law firm.

We offer advice for all types of commercial companies, in particular
GmbHs (private limited companies)
Stock Corporations
Partnerships
Cooperatives
During corporate disputes we appear for our clients at shareholder meetings and in court.
We advise the entrepreneur on issues of competition, cartel and antitrust law. We draft or check all types of contracts in German or English. In addition, we support our clients in
M & A transactions, e.g. for the purchase and sale of companies or shareholdings. We appear as attorneys but also as arbitrators in German or International arbitration procedures.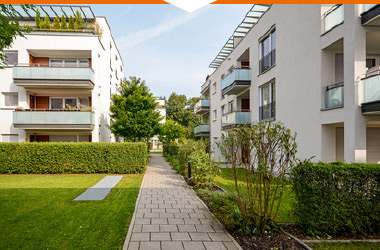 We advise and represent you on all issues of landlord and tenant law as well as commercial rent:

Drafting of rental agreements/examination of rental agreements
Warning notice
Warranties in rental agreements
Cancellation
Rent increase
Modernization measures
Review of additional costs
Landlord`s lien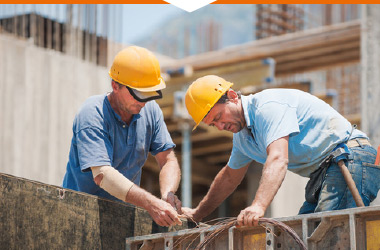 We represent either employers or employees in almost every field of individual and collective labour law:

Drafting/Amending contracts of employment
Termination agreements
Dismissal protection proceedings
Reference, warning notice and remuneration
Worker participation
Shop agreements
Conciliation board proceedings
Severance scheme and reconciliation of interests
Insolvency labour law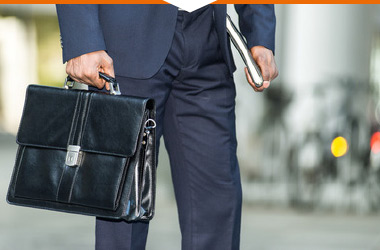 We advise on all issues of the law of commercial agents and other distribution channels:
Authorized Dealer
Consignment Stock
Franchise
We draft the appropriate agreements and deal with the after-contractual issues:
Termination
Severance Payment
Non-Competition Clauses
Waiting Compensation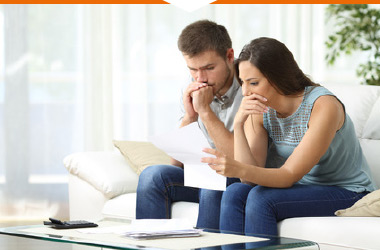 Our services are not restricted to your representation in court proceedings. They also include mediation and preventive measures:
Divorce
Statutory equalizations of pensions
Custody and right of access
Marriage contracts and agreements on
ancillary consequential matters of a divorce
Alimony
Law of non-marital long-term relationships
Living wills
Succession
Partition of communities of joint heirs
Drafting of wills and contracts of inheritance
Anticipated succession
Acceptance or disclaimer of an estate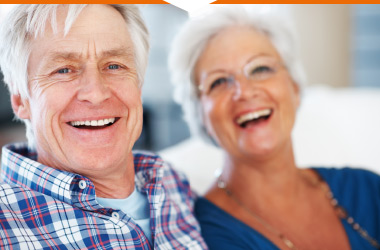 We advise companies, pensioners, directors and tax consultants with regard to companies pension schemes:

Implementation/warding off reduction of pensions
Setting up/consulting/reorganization of companies pension schemes
Restructuring/termination of pension commitments to directors
Ward off subsequent taxation of a pension commitment
Claim against pension insurance in the insolvency of the company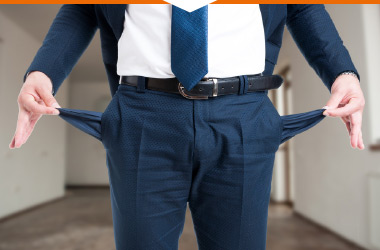 Our range of services in the field of insolvency law/restructuring includes receivership and restructuring consultancy but also acting as attorney for either creditors or debtors in insolvency proceedings:

Acting as (provisional) receiver in insolvency proceedings
Acting as (provisional) trustee in bankruptcy
Out of court restructuring
Shielded restructuring ("Chapter 11")
Consulting or acting as RCO in restructuring cases
Drafting and examine insolvency plans
(Defence against) contestations of the receiver
Advice to debtors in insolvency proceedings
Advice to debtors in insolvency proceedings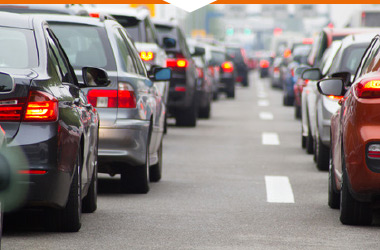 We advise and represent you in all area of traffic law whether concerning court proceedings, traffic offences or administrative issues:
Road accidents
Enforcement/defence of claims for damages and compensation for pain and suffering
Notices of fines (speeding, alcohol or drug offences etc.)
Motoring cases
Withdrawal/recovery of a driving license
Points in the Central Register of traffic violations in Flensburg
Order to conduct a medical psychological evaluation
If we do not have the required specialist in our own firm we will find him for you. For this we foster relations to a large number of other lawyers.

Furthermore we cultivate close contacts to proven lawyers in Europe and other important industrial countries. Thus we can also consult and assist our clients in their business abroad.
"We view ourselves as our clients' partner who supports
and helps to achieve their business and private aims.
Mutual trust provides the basis for successful cooperation."
Lectures
We will proceed with our lectures for entrepreneurs in proven cooperation with BVMW after this years' summer holidays. All lectures are in German language only.

If this is no problem for you we would like to refer you to the German version of this website where you can get more information in chapter "Aktuelles".
Kanzlei Dr. Habel & Coll. Rechtsanwälte
Walkmühlstrasse 1a
99084 Erfurt

Telephone: 0361/600 83-0
Telefax: 0361/600 83-91
Email: office@advohabel.de


You can easily reach our offices by public transport:
Tram route 2 – Stop Brühler Garten
Bus route 51 – Stop Alte Oper

If you are coming by car, our underground garage is available for you. For details please phone our secretaries.
Kanzlei Dr. Habel & Coll. Rechtsanwälte
Walkmühlstrasse 1a
99084 Erfurt
Telephone: + 49 (0)361 600 83-0
Telefax: +49 (0)361 600 83-91
Email: office@advohabel.de



Legal form
Kanzlei Dr. Habel & Coll. Rechtsanwälte is a group of self-employed lawyers with shared offices (Bürogemeinschaft).



Lawyers
Dr. Wolfgang Habel
Marko Harraß
Karin Gießler



Legal title and responsible bar association
The legal titles are "Rechtsanwalt" (male lawyer) and "Rechtsanwältin" (female lawyer). The lawyers are admitted under the laws of the Federal Republic of Germany to the Rechtsanwaltskammer Thüringen, Bahnhofstrasse 46, 99084 Erfurt, info@rak-thueringen.de,
www.rak-thueringen.de.



Professional liability insurance
Dr. Wolfgang Habel:
ERGO Versicherung AG
Victoriaplatz 1
40477 Düsseldorf

Marko Harraß:
HDI Versicherung AG
HDI-Platz 1
30659 Hannover

Karin Gießler:
ERGO Versicherung AG
Victoriaplatz 1
40477 Düsseldorf

The insurance covers the Laws of the Federal Republic of Germany including the Laws of the European Union.
Professional rules
The following professional rules are applicable:
Bundesrechtsanwaltsordnung (BRAO, Federal Lawyers' Act)
Berufsordnung (BORA, Professional Regulations)
Fachanwaltsordnung (FAO, Specialised Lawyers Code)
Rechtsanwaltsvergütungsgesetz (RVG, Lawyers Compensation Act)
Berufsregeln der Rechtsanwälte der Europäischen Union (CCBE, Professional Regulations for Lawyers in the European Community)
Law Implementing the Directives of the European Community
All professional regulations valid in Germany can be inspected and downloaded via the homepage of Bundesrechtsanwaltskammer (www.brak.de).
Conflict of interest
Professional Rules prohibit lawyers to act for conflicting interests
(§ 43a s. 4 BRAO). Before taking over a mandate we therefore always check whether a conflict of interests is given.



Extrajudicial conciliatory proceedings
In disputes between lawyers and their clients it is possible to conduct conciliatory proceedings at Rechtsanwaltskammer Thüringen (§ 73 s. 2 no. 3 i.c.w. § 73 s. 5 BRAO) or at Schlichtungsstelle der Rechtsanwaltschaft c/o Bundesrechtsanwaltskammer (§ 191 f. BRAO) to contact in the internet via the homepage of the Bundesrechtsanwaltskammer (www.brak.de),
email: schlichtungsstelle@brak.de.



Concept, layout, programming
eckpunkt - Die Medienagentur GmbH
Regierungsstrasse 51
99084 Erfurt
Telephone: 0361.6 53 26 20
Telefax: 0361.6 53 26 22
Email: info@eckpunkt.de
www.eckpunkt.de



Copy rights on pictures
© disq - fotolia.com
© magele-picture - fotolia.com
© ah_fotobox - fotolia.com
© pure-life-pictures - fotolia.com
© AA+W - fotolia.com
© Antonioguillem - fotolia.com
© Minerva Studio - fotolia.com
© kzenonpremium - fotolia.com
© Andreas G. Karelias - shutterstock.com
© Lightspring - shutterstock.com
© Pop Paul-Catalin - shutterstock.com
© www.freepik.com
Datenschutzerklärung
1. Name und Kontaktdaten des für die Verarbeitung Verantwortlichen
Diese Datenschutz-Information gilt für die Datenverarbeitung durch:
KANZLEI DR. HABEL & COLL. Rechtsanwälte
Walkmühlstraße 1 a
99084 Erfurt
Deutschland
Email: office@advohabel.de
Telefon: +49 (0)361 600830
Fax: +49 (0)361 6008391
2. Erhebung und Speicherung personenbezogener Daten sowie Art und Zweck von deren Verwendung
a) Beim Besuch der Website
Beim Aufrufen unserer Website www.advohabel.de werden durch den auf Ihrem Endgerät zum Einsatz kommenden Browser automatisch Informationen an den Server unserer Website gesendet. Diese Informationen werden temporär in einem sog. Logfile gespeichert. Folgende Informationen werden dabei ohne Ihr Zutun erfasst und bis zur automatisierten Löschung gespeichert:
IP-Adresse des anfragenden Rechners
Datum und Uhrzeit des Zugriffs
Name und URL der abgerufenen Datei
Website, von der aus der Zugriff erfolgt (Referrer-URL)
verwendeter Browser und ggf. das Betriebssystem Ihres Rechners sowie der Name Ihres Access-Providers.
Die genannten Daten werden durch uns zu folgenden Zwecken verarbeitet:
Gewährleistung eines reibungslosen Verbindungsaufbaus der Website
Gewährleistung einer komfortablen Nutzung unserer Website
Auswertung der Systemsicherheit und -stabilität sowie
zu weiteren administrativen Zwecken.
Die Rechtsgrundlage für die Datenverarbeitung ist Art. 6 Abs. 1 S. 1 lit. f DSGVO. Unser berechtigtes Interesse folgt aus oben aufgelisteten Zwecken zur Datenerhebung. In keinem Fall verwenden wir die erhobenen Daten zu dem Zweck, Rückschlüsse auf Ihre Person zu ziehen.
b) Bei Einladung zu unseren Seminaren
Sofern Sie nach Art. 6 Abs. 1 S. 1 lit. a DSGVO ausdrücklich eingewilligt haben, verwenden wir Ihre E-Mail-Adresse dafür, Ihnen regelmäßig Einladungen zu unseren Seminaren zu übersenden. Für den Empfang einer jeden Einladung ist die Angabe einer E-Mail-Adresse ausreichend. Die Abmeldung ist jederzeit möglich, zum Beispiel über einen Link am Ende einer jeden Einladung. Alternativ können Sie Ihren Abmeldewunsch gerne auch jederzeit an office@advohabel.de per E-Mail senden.
3. Weitergabe von Daten
Eine Übermittlung Ihrer persönlichen Daten an Dritte zu anderen als den im Folgenden aufgeführten Zwecken findet nicht statt.
Wir geben Ihre persönlichen Daten nur an Dritte weiter, wenn:
Sie Ihre nach Art. 6 Abs. 1 S. 1 lit. a DSGVO ausdrückliche Einwilligung dazu erteilt haben
die Weitergabe nach Art. 6 Abs. 1 S. 1 lit. f DSGVO zur Geltendmachung, Ausübung oder Verteidigung von Rechtsansprüchen erforderlich ist und kein Grund zur Annahme besteht, dass Sie ein überwiegendes schutzwürdiges Interesse an der Nichtweitergabe Ihrer Daten haben
für den Fall, dass für die Weitergabe nach Art. 6 Abs. 1 S. 1 lit. c DSGVO eine gesetzliche Verpflichtung besteht, sowie
dies gesetzlich zulässig und nach Art. 6 Abs. 1 S. 1 lit. b DSGVO für die Abwicklung von Vertragsverhältnissen mit Ihnen erforderlich ist.
Wir setzen auf unserer Website auf Grundlage des Art. 6 Abs. 1 S. 1 lit. f DSGVO Social Plug-ins der sozialen Netzwerke Facebook, Xing, Anwalt.de und Linkedin ein, um unsere Kanzlei hierüber bekannter zu machen. Der dahinterstehende werbliche Zweck ist als berechtigtes Interesse im Sinne der DSGVO anzusehen. Die Verantwortung für den datenschutzkonformen Betrieb ist durch deren jeweiligen Anbieter zu gewährleisten.
Bei Ihrem Besuch auf unserer Website sind diese Social-Plug-ins standardmäßig deaktiviert. Bevor Sie diese mit Ihrem Klick aktivieren, werden keine Daten an die jeweiligen Netzwerke gesendet. Wenn sie eines dieser Social Plug-ins anklicken, baut Ihr Browser eine direkte Verbindung mit den Servern des jeweiligen sozialen Netzwerks auf.
Der Inhalt des Social Plug-ins wird von dem jeweiligen sozialen Netzwerk direkt an Ihren Browser übermittelt und von diesem in die Wbsite eingebunden.
Nach Aktivierung eines Plug-ins kann das jeweilige soziale Netzwerk Daten erheben, unabhängig davon, ob Sie mit dem Plug-in interagieren. Sind Sie bei einem sozialen Netzwerk eingeloggt, kann dieses Ihren Besuch unserer Website Ihrem Benutzerkonto zuordnen. Wenn Sie Mitglied bei einem sozialen Netzwerk sind und nicht damit einverstanden sind, dass die bei Ihrem Besuch unserer Website gesammelten Daten mit Ihren gespeicherten Mitgliedsdaten verknüpft werden, müssen Sie sich vor der Aktivierung eines Plug-ins aus dem jeweiligen sozialen Netzwerk ausloggen.
Auf Art und Umfang der Daten, die von den sozialen Netzwerken mit ihren Plug-ins erhoben werden, haben wir keinen Einfluss. Zweck und Umfang der Datenerhebung und die weitere Verarbeitung und Nutzung der Daten durch die jeweiligen sozialen Netzwerke sowie Ihre diesbezüglichen Rechte und Einstellungsmöglichkeiten zum Schutz Ihrer Privatsphäre entnehmen Sie bitte den Datenschutzhinweisen der jeweiligen sozialen Netzwerke:
5. Betroffenenrechte
Sie haben das Recht:
gemäß Art. 15 DSGVO Auskunft über Ihre von uns verarbeiteten personenbezogenen Daten zu verlangen. Insbesondere können Sie Auskunft über die Verarbeitungszwecke, die Kategorie der personenbezogenen Daten, die Kategorien von Empfängern, gegenüber denen Ihre Daten offengelegt wurden oder werden, die geplante Speicherdauer, das Bestehen eines Rechts auf Berichtigung, Löschung, Einschränkung der Verarbeitung oder Widerspruch, das Bestehen eines Beschwerderechts, die Herkunft ihrer Daten, sofern diese nicht bei uns erhoben wurden, sowie über das Bestehen einer automatisierten Entscheidungsfindung einschließlich Profiling und ggf. aussagekräftigen Informationen zu deren Einzelheiten verlangen
gemäß Art. 16 DSGVO unverzüglich die Berichtigung unrichtiger oder Vervollständigung Ihrer bei uns gespeicherten personenbezogenen Daten zu verlangen
gemäß Art. 17 DSGVO die Löschung Ihrer bei uns gespeicherten personenbezogenen Daten zu verlangen, soweit nicht die Verarbeitung zur Ausübung des Rechts auf freie Meinungsäußerung und Information, zur Erfüllung einer rechtlichen Verpflichtung, aus Gründen des öffentlichen Interesses oder zur Geltendmachung, Ausübung oder Verteidigung von Rechtsansprüchen erforderlich ist
gemäß Art. 18 DSGVO die Einschränkung der Verarbeitung Ihrer personenbezogenen Daten zu verlangen, soweit die Richtigkeit der Daten von Ihnen bestritten wird, die Verarbeitung unrechtmäßig ist, Sie aber deren Löschung ablehnen und wir die Daten nicht mehr benötigen, Sie jedoch diese zur Geltendmachung, Ausübung oder Verteidigung von Rechtsansprüchen benötigen oder Sie gemäß Art. 21 DSGVO Widerspruch gegen die Verarbeitung eingelegt haben
gemäß Art. 20 DSGVO Ihre personenbezogenen Daten, die Sie uns bereitgestellt haben, in einem strukturierten, gängigen und maschinenlesbaren Format zu erhalten oder die Übermittlung an einen anderen Verantwortlichen zu verlangen
gemäß Art. 7 Abs. 3 DSGVO Ihre einmal erteilte Einwilligung jederzeit gegenüber uns zu widerrufen. Dies hat zur Folge, dass wir die Datenverarbeitung, die auf dieser Einwilligung beruhte, für die Zukunft nicht mehr fortführen dürfen und
gemäß Art. 77 DSGVO sich bei einer Aufsichtsbehörde zu beschweren. In der Regel können Sie sich hierfür an die Aufsichtsbehörde Ihres üblichen Aufenthaltsortes oder Arbeitsplatzes oder unseres Kanzleisitzes wenden.
6. Widerspruchsrecht
Sofern Ihre personenbezogenen Daten auf Grundlage von berechtigten Interessen gemäß Art. 6 Abs. 1 S. 1 lit. f DSGVO verarbeitet werden, haben Sie das Recht, gemäß Art. 21 DSGVO Widerspruch gegen die Verarbeitung Ihrer personenbezogenen Daten einzulegen, soweit dafür Gründe vorliegen, die sich aus Ihrer besonderen Situation ergeben oder sich der Widerspruch gegen Direktwerbung richtet. Im letzteren Fall haben Sie ein generelles Widerspruchsrecht, das ohne Angabe einer besonderen Situation von uns umgesetzt wird.
Möchten Sie von Ihrem Widerrufs- oder Widerspruchsrecht Gebrauch machen, genügt eine E-Mail an office@advohabel.de
7. Datensicherheit
Wir bedienen uns im Übrigen geeigneter technischer und organisatorischer Sicherheitsmaßnahmen, um Ihre Daten gegen zufällige oder vorsätzliche Manipulationen, teilweisen oder vollständigen Verlust, Zerstörung oder gegen den unbefugten Zugriff Dritter zu schützen. Unsere Sicherheitsmaßnahmen werden entsprechend der technologischen Entwicklung fortlaufend verbessert.
8. Aktualität und Änderung dieser Datenschutzerklärung
Diese Datenschutzerklärung ist aktuell gültig und hat den Stand Mai 2018. Durch die Weiterentwicklung unserer Website und Angebote darüber oder aufgrund geänderter gesetzlicher beziehungsweise behördlicher Vorgaben kann es notwendig werden, diese Datenschutzerklärung zu ändern. Die jeweils aktuelle Datenschutzerklärung kann jederzeit auf der Website unter www.advohabel.de/datenschutz von Ihnen abgerufen und ausgedruckt werden.