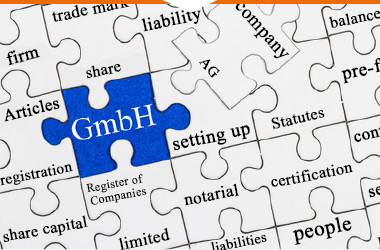 Comprehensive advice in company law is one of the core competences of our law firm.

We offer advice for all types of commercial companies, in particular
GmbHs (private limited companies)
Stock Corporations
Partnerships
Cooperatives
During corporate disputes we appear for our clients at shareholder meetings and in court.
We advise the entrepreneur on issues of competition, cartel and antitrust law. We draft or check all types of contracts in German or English. In addition, we support our clients in
M & A transactions, e.g. for the purchase and sale of companies or shareholdings. We appear as attorneys but also as arbitrators in German or International arbitration procedures.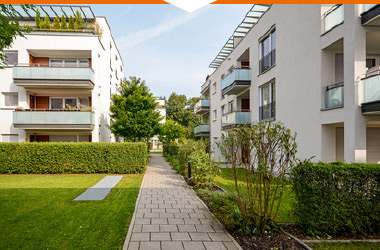 We advise and represent you on all issues of landlord and tenant law as well as commercial rent:

Drafting of rental agreements/examination of rental agreements
Warning notice
Warranties in rental agreements
Cancellation
Rent increase
Modernization measures
Review of additional costs
Landlord`s lien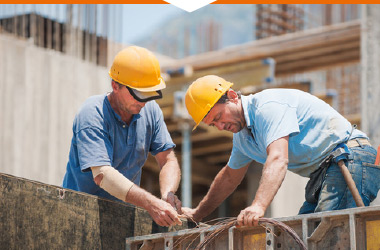 We represent either employers or employees in almost every field of individual and collective labour law:

Drafting/Amending contracts of employment
Termination agreements
Dismissal protection proceedings
Reference, warning notice and remuneration
Worker participation
Shop agreements
Conciliation board proceedings
Severance scheme and reconciliation of interests
Insolvency labour law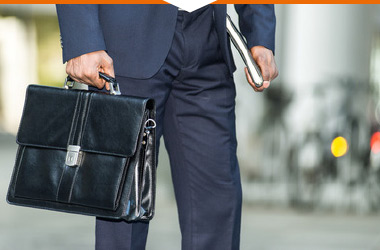 We advise on all issues of the law of commercial agents and other distribution channels:
Authorized Dealer
Consignment Stock
Franchise
We draft the appropriate agreements and deal with the after-contractual issues:
Termination
Severance Payment
Non-Competition Clauses
Waiting Compensation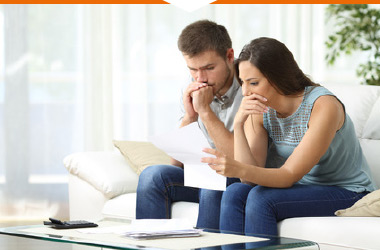 Our services are not restricted to your representation in court proceedings. They also include mediation and preventive measures:
Divorce
Statutory equalizations of pensions
Custody and right of access
Marriage contracts and agreements on
ancillary consequential matters of a divorce
Alimony
Law of non-marital long-term relationships
Living wills
Succession
Partition of communities of joint heirs
Drafting of wills and contracts of inheritance
Anticipated succession
Acceptance or disclaimer of an estate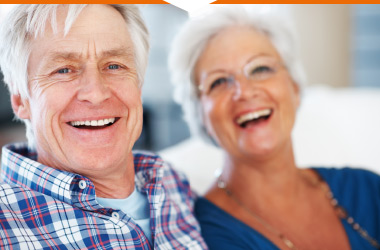 We advise companies, pensioners, directors and tax consultants with regard to companies pension schemes:

Implementation/warding off reduction of pensions
Setting up/consulting/reorganization of companies pension schemes
Restructuring/termination of pension commitments to directors
Ward off subsequent taxation of a pension commitment
Claim against pension insurance in the insolvency of the company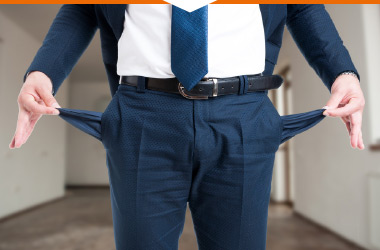 Our range of services in the field of insolvency law/restructuring includes receivership and restructuring consultancy but also acting as attorney for either creditors or debtors in insolvency proceedings:

Acting as (provisional) receiver in insolvency proceedings
Acting as (provisional) trustee in bankruptcy
Out of court restructuring
Shielded restructuring ("Chapter 11")
Consulting or acting as RCO in restructuring cases
Drafting and examine insolvency plans
(Defence against) contestations of the receiver
Advice to debtors in insolvency proceedings
Advice to debtors in insolvency proceedings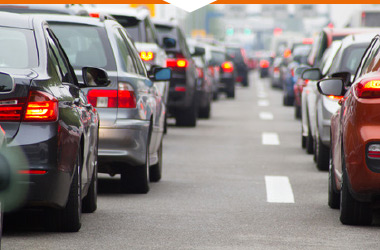 We advise and represent you in all area of traffic law whether concerning court proceedings, traffic offences or administrative issues:
Road accidents
Enforcement/defence of claims for damages and compensation for pain and suffering
Notices of fines (speeding, alcohol or drug offences etc.)
Motoring cases
Withdrawal/recovery of a driving license
Points in the Central Register of traffic violations in Flensburg
Order to conduct a medical psychological evaluation
If we do not have the required specialist in our own firm we will find him for you. For this we foster relations to a large number of other lawyers.

Furthermore we cultivate close contacts to proven lawyers in Europe and other important industrial countries. Thus we can also consult and assist our clients in their business abroad.
"We view ourselves as our clients' partner who supports
and helps to achieve their business and private aims.
Mutual trust provides the basis for successful cooperation."
Lectures
We will proceed with our lectures for entrepreneurs in proven cooperation with BVMW after this years' summer holidays. All lectures are in German language only.

If this is no problem for you we would like to refer you to the German version of this website where you can get more information in chapter "Aktuelles".
Kanzlei Dr. Habel & Coll. Rechtsanwälte
Walkmühlstrasse 1a
99084 Erfurt

Telephone: 0361/600 83-0
Telefax: 0361/600 83-91
Email: office@advohabel.de


You can easily reach our offices by public transport:
Tram route 2 – Stop Brühler Garten
Bus route 51 – Stop Alte Oper

If you are coming by car, our underground garage is available for you. For details please phone our secretaries.
Kanzlei Dr. Habel & Coll. Rechtsanwälte
Walkmühlstrasse 1a
99084 Erfurt
Telephone: + 49 (0)361 600 83-0
Telefax: +49 (0)361 600 83-91
Email: office@advohabel.de



Legal form
Kanzlei Dr. Habel & Coll. Rechtsanwälte is a group of self-employed lawyers with shared offices (Bürogemeinschaft).



Lawyers
Dr. Wolfgang Habel
Dr. Valentin Sitzmann
Marko Harraß
Karin Gießler



Legal title and responsible bar association
The legal titles are "Rechtsanwalt" (male lawyer) and "Rechtsanwältin" (female lawyer). The lawyers are admitted under the laws of the Federal Republic of Germany to the Rechtsanwaltskammer Thüringen, Bahnhofstrasse 46, 99084 Erfurt, info@rak-thueringen.de,
www.rak-thueringen.de.



Professional liability insurance
Dr. Wolfgang Habel:
ERGO Versicherung AG
Victoriaplatz 1
40477 Düsseldorf
Dr. Valentin Sitzmann:
ERGO Versicherung AG
Victoriaplatz 1
40477 Düsseldorf

Marko Harraß:
HDI Versicherung AG
HDI-Platz 1
30659 Hannover

Karin Gießler:
ERGO Versicherung AG
Victoriaplatz 1
40477 Düsseldorf

The insurance covers the Laws of the Federal Republic of Germany including the Laws of the European Union.
Professional rules
The following professional rules are applicable:
Bundesrechtsanwaltsordnung (BRAO, Federal Lawyers' Act)
Berufsordnung (BORA, Professional Regulations)
Fachanwaltsordnung (FAO, Specialised Lawyers Code)
Rechtsanwaltsvergütungsgesetz (RVG, Lawyers Compensation Act)
Berufsregeln der Rechtsanwälte der Europäischen Union (CCBE, Professional Regulations for Lawyers in the European Community)
Law Implementing the Directives of the European Community
All professional regulations valid in Germany can be inspected and downloaded via the homepage of Bundesrechtsanwaltskammer (www.brak.de).
Conflict of interest
Professional Rules prohibit lawyers to act for conflicting interests
(§ 43a s. 4 BRAO). Before taking over a mandate we therefore always check whether a conflict of interests is given.



Extrajudicial conciliatory proceedings
In disputes between lawyers and their clients it is possible to conduct conciliatory proceedings at Rechtsanwaltskammer Thüringen (§ 73 s. 2 no. 3 i.c.w. § 73 s. 5 BRAO) or at Schlichtungsstelle der Rechtsanwaltschaft c/o Bundesrechtsanwaltskammer (§ 191 f. BRAO) to contact in the internet via the homepage of the Bundesrechtsanwaltskammer (www.brak.de),
email: schlichtungsstelle@brak.de.



Concept, layout, programming
eckpunkt - Die Medienagentur GmbH
Regierungsstrasse 51
99084 Erfurt
Telephone: 0361.6 53 26 20
Telefax: 0361.6 53 26 22
Email: info@eckpunkt.de
www.eckpunkt.de



Copy rights on pictures
© disq - fotolia.com
© magele-picture - fotolia.com
© ah_fotobox - fotolia.com
© pure-life-pictures - fotolia.com
© AA+W - fotolia.com
© Antonioguillem - fotolia.com
© Minerva Studio - fotolia.com
© kzenonpremium - fotolia.com
© Andreas G. Karelias - shutterstock.com
© Lightspring - shutterstock.com
© Pop Paul-Catalin - shutterstock.com
© www.freepik.com
Privacy Policy
1. Name and contact details of the controller
This privacy policy applies to the processing of data by:
KANZLEI DR. HABEL & COLL. Rechtsanwälte
Walkmühlstraße 1 a
99084 Erfurt
Deutschland
Email: office@advohabel.de
Telephone: +49 (0)361 600830
Fax: +49 (0)361 6008391
2. Collection and storage of personal data and the type and purpose of its use
a) When visiting the website
When you access our www.advohabel.de website, the browser used on your terminal device automatically sends information to our website's server. This information is temporarily stored in a so-called log file. In the course of this procedure, the following information is collected, without any action of your own, and stored until it is automatically deleted:
IP address of the requesting computer,
date and time of access,
name and URL of the retrieved file,
website from which access takes place (referrer URL),
browser used and, where applicable, your computer's operating system and the name of your access provider.
The indicated data is processed by us for the following purposes:
ensuring the establishment of a smooth connection to the website,
ensuring comfortable use of our website,
evaluating system security and stability, and
for other administrative purposes.
The legal basis for data processing is Art. 6 (1), sentence 1, lit. f of the GDPR. Our legitimate interest follows from the purposes of data collection listed above. In no case do we use the collected data for the purpose of drawing conclusions concerning your person.
b) When inviting you to our seminars
If you have expressly consented under Art. 6 (1), sentence 1, lit. a of the GDPR, we use your email address to regularly send you invitations to our seminars. The provision of an email address is sufficient in order to receive an invitation.
It is possible to cancel the invitations at any time, for instance, by using the link provided at the end of each invitation. Alternatively, you can also email your cancellation request at any time to office@advohabel.de.
3. Disclosure of data
Your personal data are not transmitted to third parties for any purposes other than those specified in the following.
We disclose your personal data to third parties only if:
you have granted your express consent to that under Art. 6 (1), sentence 1. lit. a of the GDPR,
the disclosure is necessary under Art. 6 (1), sentence 1, lit. f of the GDPR for the establishment, exercise or defence of legal claims and there is no reason to assume that you have an overriding interest warranting protection in the non-disclosure of your data,
there is a legal obligation to disclose under Art. 6 (1), sentence 1, lit. c of the GDPR, and
disclosure is permitted by law and necessary for the execution of contractual relations with you under Art. 6 (1), sentence 1, lit. b of the GDPR.
Wir setzen auf unserer Website auf Grundlage des Art. 6 Abs. 1 S. 1 lit. f DSGVO Social Plug-ins der sozialen Netzwerke Facebook, Xing, Anwalt.de und Linkedin ein, um unsere Kanzlei hierüber bekannter zu machen. Der dahinterstehende werbliche Zweck ist als berechtigtes Interesse im Sinne der DSGVO anzusehen. Die Verantwortung für den datenschutzkonformen Betrieb ist durch deren jeweiligen Anbieter zu gewährleisten.
4. Social Media Plug-ins
Based on Art. 6 (1), sentence 1, lit. f of the GDPR, we use social plug-ins of the Facebook, Xing, Anwalt.de and Linkedin social networks on our website to make our law office better known by those means. The underlying promotional purpose must be regarded as a legitimate interest within the meaning of the GDPR. The responsibility for operating in conformity with data protection requirements must be borne by their respective providers.
When you visit our website these social plug-ins are deactivated by default. Before you activate them by clicking on them, no data is sent to the respective networks. When you click on one of these social plug-ins, your browser establishes a direct connection with the servers of the respective social networks.
The content of the social plug-in is directly transmitted by the respective social network to your browser and integrated into the website by your browser.
After the activation of a plug-in the respective social network can collect data regardless of whether you interact with the plug-in. If you are logged into a social network, the network can assign your visit on our website to your user account. If you are a member of a social network and do not want that the data collected when visiting our website are associated with your stored membership data, you must log out of the respective social network before activating a plug-in.
We do not have any influence on the type and scope of data collected by the social networks via their plug-ins. Regarding the purpose and scope of the data collection and the further processing and use of data by the respective social networks as well as your rights in this regard and the configuration options for protecting your privacy, please consult the privacy notices of the respective social networks:
5. Rights of data subjects
You have the right:
to obtain, pursuant to Art. 15 of the GDPR, information about your personal data that is being processed by us. In particular, you can request information about the purposes of processing, the category of the personal data, the categories of recipients to which your data has been or will be disclosed, the envisaged period of storage, the existence of a right to rectification, erasure, restriction of processing or objection, the existence of a right to lodge a complaint, the source of your data if the data has not been collected by us, and the existence of an automated decision-making, including profiling, and, where applicable, meaningful information about the particulars thereof;
to obtain, pursuant to Art. 16 of the GDPR, without undue delay the rectification of inaccurate personal data stored by us or to have incomplete personal data completed;
to obtain, pursuant to Art. 17 of the GDPR, the erasure of your personal data stored by us, if the processing is no longer necessary for exercising the right of freedom of expression and information, for compliance with a legal obligation, on the grounds of public interest or for the establishment, exercise or defence of legal claims;
to obtain, pursuant to Art. 18 of the GDPR, the restriction of processing your personal data, if the accuracy of the data is contested by you, the processing is unlawful but you oppose the erasure of the data and we no longer need the data but it is required by you for the establishment, exercise or defence of legal claims or you have objected to processing pursuant to Art. 21 of the GDPR;
to receive, pursuant to Art. 20 of the GDPR, your personal data that you have provided to us in a structured, commonly used and machine-readable format or to request transmission to another controller;
to withdraw at any time, pursuant to Art. 7 (3) of the GDPR, your consent granted to us. This means that from that time on we are no longer allowed to continue the data processing based on that consent and
to lodge a complaint with a supervisory authority pursuant to Art. 77 of the GDPR. As a rule, you can do so with the supervisory authority in your habitual residence or place of work or where our law office is located.
6. Right to object
If your personal data is processed on the basis of legitimate interests pursuant to Art. 6 (1), sentence 1, lit. f of the GDPR, you have the right, pursuant to Art. 21 of the GDPR, to object to the processing of your personal data if there are grounds for doing so relating to your particular situation or the objection relates to direct marketing. In the latter case, you have the general right to object, which is implemented by us without specification of a particular situation.
Your right to withdraw or object may be exercised by sending an email to office@advohabel.de.
7. Data security
We also apply appropriate technical and organisational security measures to protect your data against accidental or deliberate manipulation, partial or complete loss, destruction or unauthorized third-party access. Our security measures are continually improved in keeping up with technological advances.
8. Status of and changes in this privacy policy
This privacy policy is up to date as of May 2018.
Enhancements in our website and product offerings or changes in statutory or regulatory requirements can make it necessary to amend this privacy policy. You can always access and print out the current privacy statement that is in effect at any given time at www.advohabel.de/datenschutz/hinweise_en.pdf
9. Commissioner for Data Protection
If you have any further questions or reservations concerning data protection you may contact our Commissioner for Data Protection:
Thüringer Landesbeauftragter für den Datenschutz und die Informationsfreiheit
Dr. Lutz Hasse
Postfach 90 04 55 | 99 107 Erfurt
Häßlerstrasse 8 | 99096 Erfurt
Tel.: 03 61 / 57 311 29 00
Fax: 03 61 / 57 311 29 04